Topic: Yep, I did it. I woz there.
My name is Francis, aka "Moggy". I flew tuna boats from 1995 through 2000. I worked for Big Eye Helicopters, Hoffman Helicopters, and Tropic Helicopters, where I spent a year as Chief Pilot. During my time there, nobody got hurt. I'm grateful for that.
I started on the Bell 47, moving up to a Hughes 500 "C" and later a Hughes 500 "D" model.
I have never scratched a helicopter yet, but, if I was to be honest, I HAVE "alarmed myself" to the point of needing a mental cigarette or twenty! I don't pretend to be the perfect pilot.
I think "dumb luck" at times was a factor.
It was a strange moment, passing through 10,000 hours and realizing that I still had two things: a) no helicopter accidents and b) a great love for it.
It's still not a job. In 2010 I've knocked up just under 700 hours so far hanging over the Gulf of Mexico in a Bell 407, and I know, deep down, that the day I have to hang up my head sets will be a sad one. I'm an addict. I love it.
How 'bout you?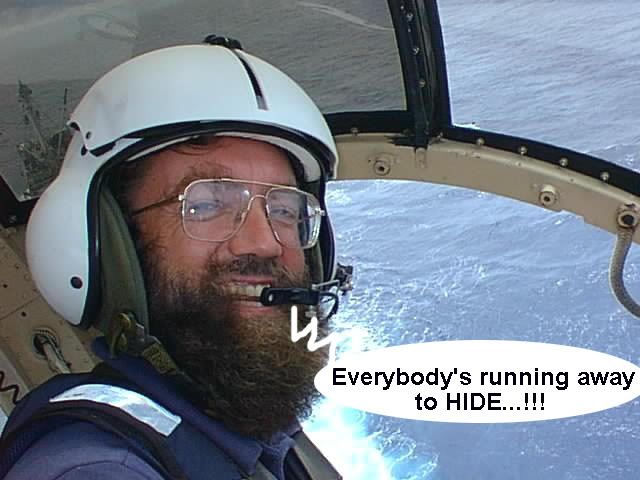 Last edited by Francis Meyrick (2010-12-25 16:33:41)